Talk emotional intelligence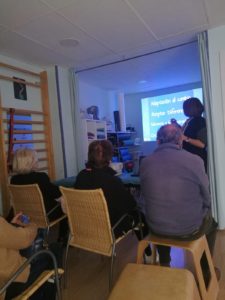 Today Rosalba Varaceto Pulido, the integrative psychotherapist who works at the center, has organized a talk on emotional intelligence.
Thank you very much to everyone for coming!
And, above all, thanks to Rosalba for her great work !!
Related Posts
Next Monday May 4 we open the consultation. We start progressively with...