NOUVEAU COURS VIRTUEL SUR ZOOM LE 10 JUIN À 19H.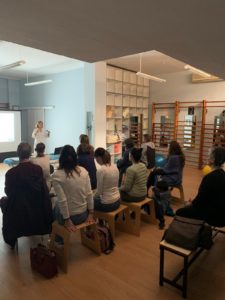 Le 10 juin à 19 heures je ferai un cours virtuel en Français sur ZOOM adréssé à des kinésitherapeutes,Ostéopathes,médecins,ainsi que des personnes avec scoliose ou famille sur la Méthôde BSPTS et l'scoliose idiopatique. Le coût de l'atelier est de 5 euros.
Si toute fois cela vous interesse envoyez moi un mail à smreygaza@cfosoniamartinez.es
Merci
Related Posts
Next May 30 and 31, 2019, Sonia Martinez will lead a class on deformities of the...